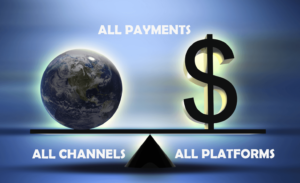 Enterprise Financial Institution Settlement
Ensuring that all incoming transactions are accounted for is a critical operation for financial institutions. However, this settlement process has become increasingly complex as the number of payment types, channels, and platforms expands. Financial institutions are also faced with the challenge of accommodating both batch and real-time transactions in their settlement processes.
TCMx streamlines settlement across all payment types, channels, and platforms.
Every financial institution has its own settlement procedures. TCMx™ provides a straightforward and efficient system that enables each institution to collect, organize, summarize, report, and export payment data as needed to meet its unique requirements. TCMx also automates and facilitates balancing at the unit-of-work level.
TCM®, CV Systemss mainframe and client-server based settlement product, provided many of the largest U.S. financial institutions with efficient settlement of transaction processing for over 20 years. As CV Systems' next-generation settlement solution, TCMx builds on TCM's proven methodology. The product provides many features that facilitate the settlement process.
Support for Real-Time Payment Processing – TCMx provides full support for the industry's Faster Payments initiatives. The system accommodates both batch and real-time transaction processing.
Accumulator Mapping Table – The Mapping Table provides great power and flexibility in defining the routing of items to various accumulators. It eliminates the need for most custom code requirements by identifying how each transaction is to be handled and which accumulators are to be used.
Real-Time Dashboard – TCMx provides a real-time dashboard for control, display, and printing. The dashboard layout automatically adjusts to fit different devices (laptops, tablets, smart phones, etc.).
Unlimited Multi-Day Support – An unlimited number of processing days can be manipulated simultaneously. This feature facilitates holding over dollar amounts and item counts that were received after the Current Day deadline and automatically transferring them for Next Day processing.
Built for SaaS/Cloud Computing Environments
TCMx is designed and built to be implemented as either an in-house or service provider solution. We offer optional usage-based pricing to service providers for low entry costs and ease of scaling as your client base expands.